Your Color Palette
January 24, 2021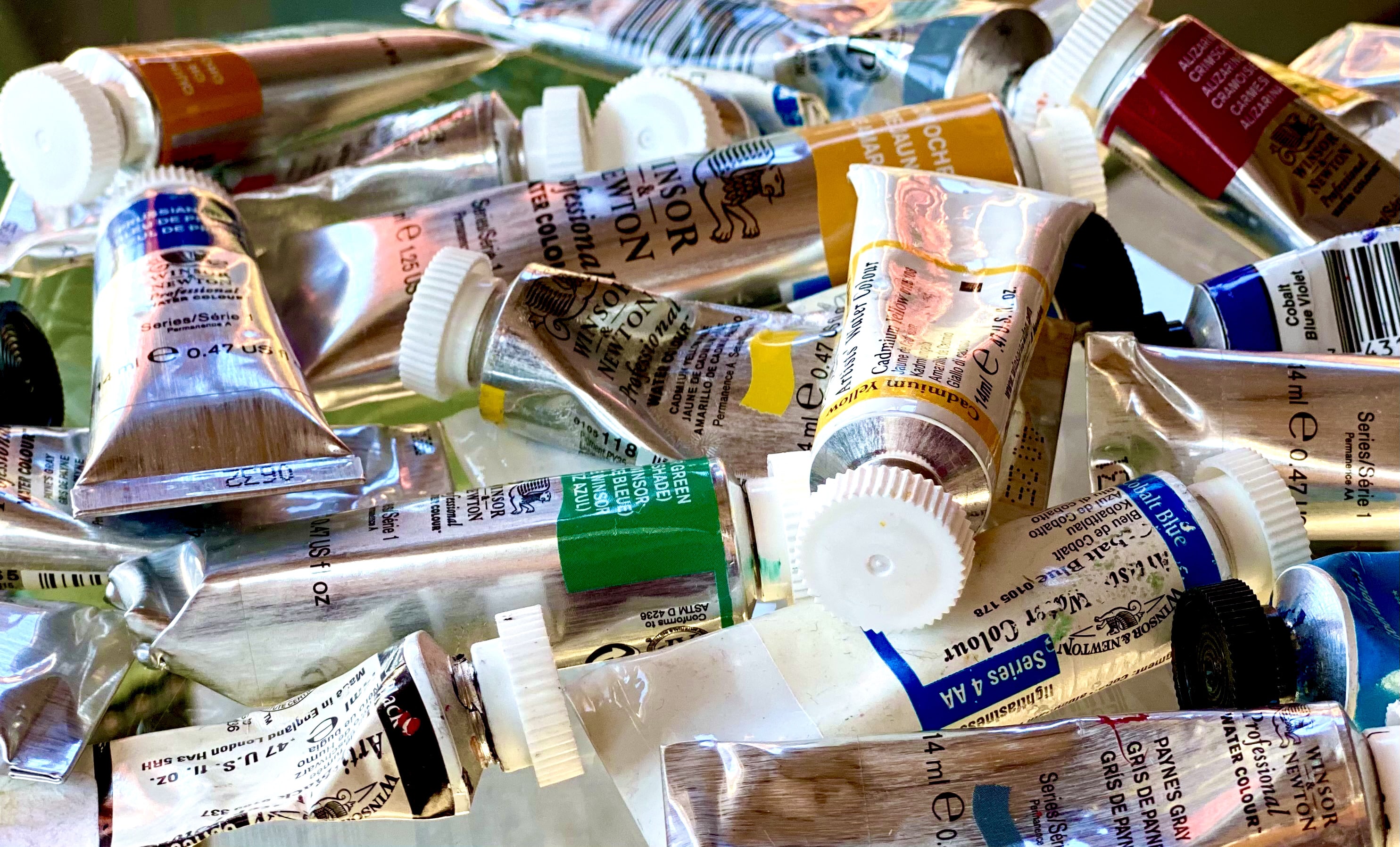 Let's look into your past, to your very first watercolor painting experience – you were a young child with a children's watercolor palette set, a plastic brush (or your fingers) and a piece of paper. Was I close? I'm describing my first experience though I don't remember it exactly.
Some watercolorists use palettes that look similar to those we used as kids, but with higher quality paints. They are called pan sets and generally the paints are in semi-liquid form. I started learning watercolors with a pan set, but I have since created my own color palette using tubes of watercolor paints.
To show you what that looks like, behold my painting palette…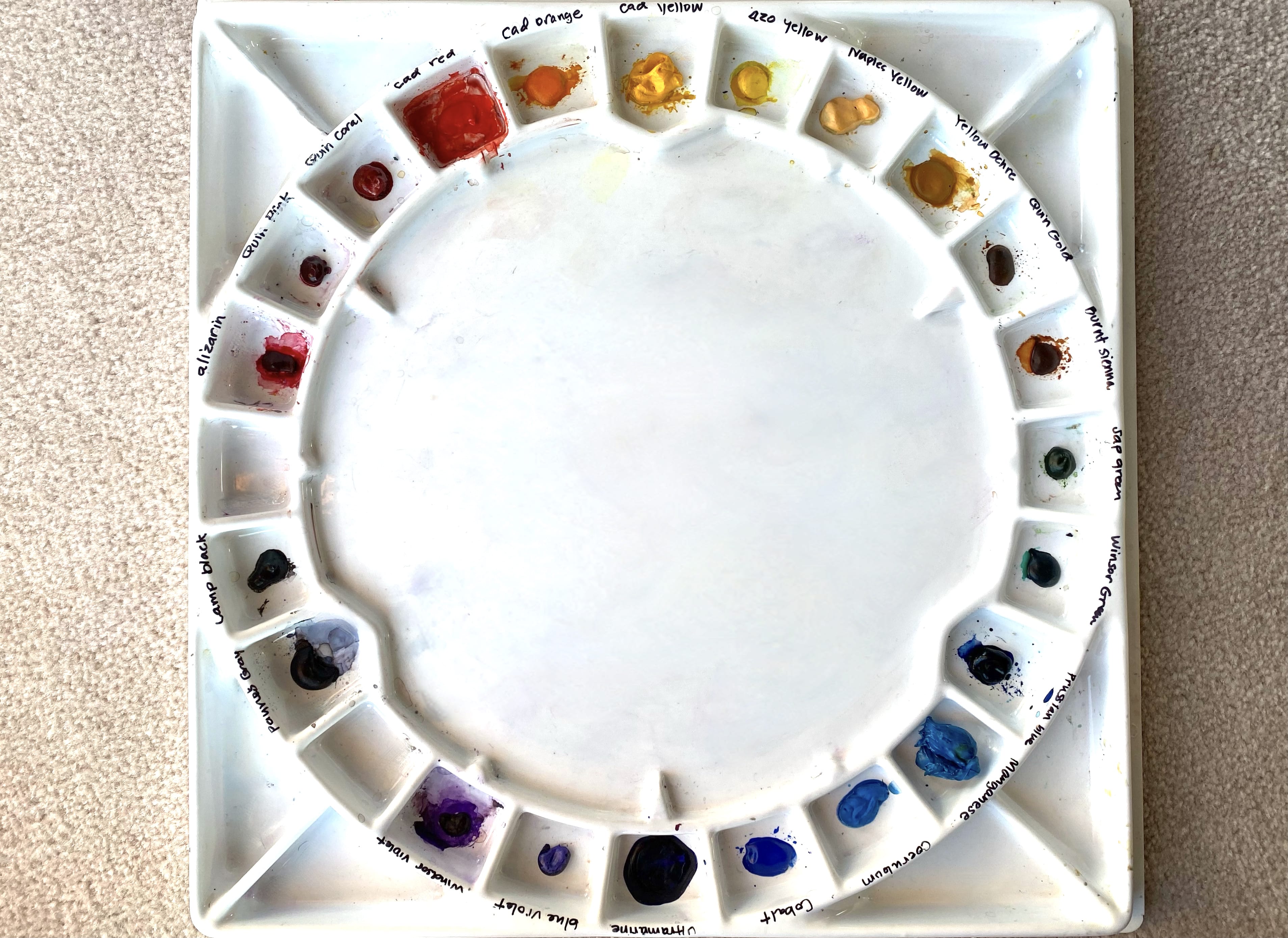 It's not normally this clean. One painting and that surface will be covered in every shade of color imaginable. This is a plastic 24-well palette with a large color mixing area. I squeeze a blob of each paint tube into a well and label it. Watercolor paint can be used even after it dries so I don't worry about keeping the paints wet.
If you're starting out, you may want to get yourself a watercolor set to get a feel for the different colors. There are tube sets and pan sets. Many brands carry basic sets containing 12 or more colors in small pans or 5 ml tubes. These sets are fairly economical way to familiarize yourself with colors and color mixing. Art supply websites (try cheapjoes.com or jerrysartarama.com) carry watercolor sets of this type.
I find it amusing that nearly every watercolor set contains a black and a white paint. The first rule of watercolors is you don't mix colors with white. The second rule is you don't darken with black. There are uses for black and white paint, but keep in mind they shouldn't be mixed with other colors in your palette.
I currently have 22 colors on my palette. 8 of those I use seldom to never, but I don't throw them away – they look nice side by side with the other colors, don't they? If I had to limit myself to a 10-color palette, these are the colors I would choose…

I could create almost all of the paintings in my gallery (minus the falling snow) with just these 10 colors. 3 are primary colors, 3 are secondary, 1 is tertiary (brown) and 3 are additional colors that I couldn't do without. This limited palette is specific to me. If I were a plein air painter I would probably need more blues and greens for ocean, skies and plants. We'll talk more about individual colors in the next few blogs.
There are many brands of watercolor paints. I haven't noticed a huge difference between the various brands that I have tried. I would however stick to trusted brands carried by art stores and art supply websites. Quality watercolor paints are ranked as (1) professional or artist-grade paints and (2) student-grade paints. Unless you're in junior high, skip the latter and get professional grade paints. There is a difference in quality. Kids' paints are fun to play around with, but on your artistic journey remember to treat yourself like a professional.
Comments